Displaying items by tag: SSL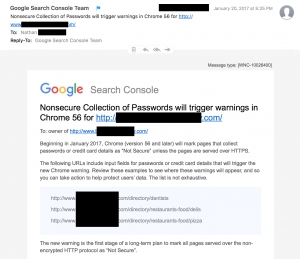 Starting in January 2017, any website with a "login" form visible (e.g. Client Logins, Shopping Carts, etc) will show an "insecure" message in the browser's address bar if the site does not have an SSL certificate properly installed and configured.
Particularly for my clients that are security-minded, it's important to consider how to proceed with this information. Some of my clients already have SSL certificates running on their sites, even ones that don't process credit cards. For clients who already process credit cards, their sites already have the necessary SSL encryption certificate (https), so this is a non-issue.