1. From another very happy client: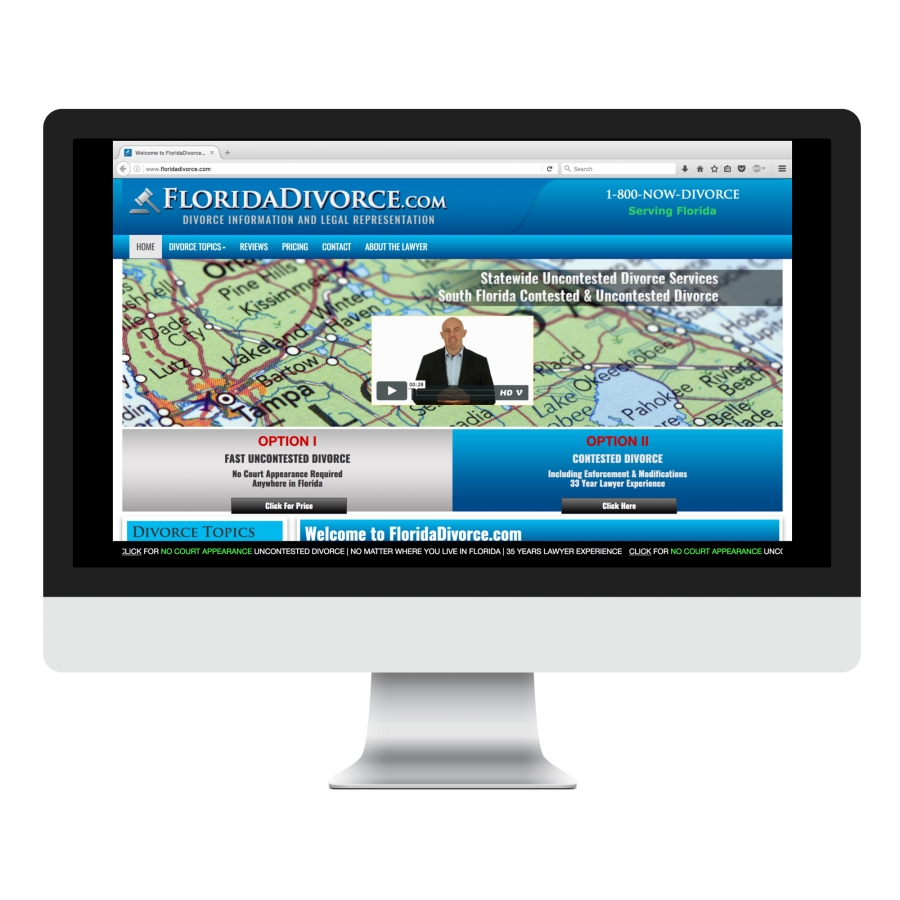 "After much research and effort to find a programmer for our website, I had the good fortune to become aware of Covington Creations. I have worked with Nate Covington for several years now and can state without hesitation that he is a highly skilled, hardworking, trustworthy programmer.
Nate takes his work very seriously and gets projects done on time and on budget. He understands the needs of a small business and is always there to answer questions, fix problems and offer ideas. Moreover, he explains things in language that a non-technical person can understand. I have worked with programmers in the past who were very good, but I have to say that Nate is a cut above. I highly recommend his services."
2. We build sites that generate ad revenue: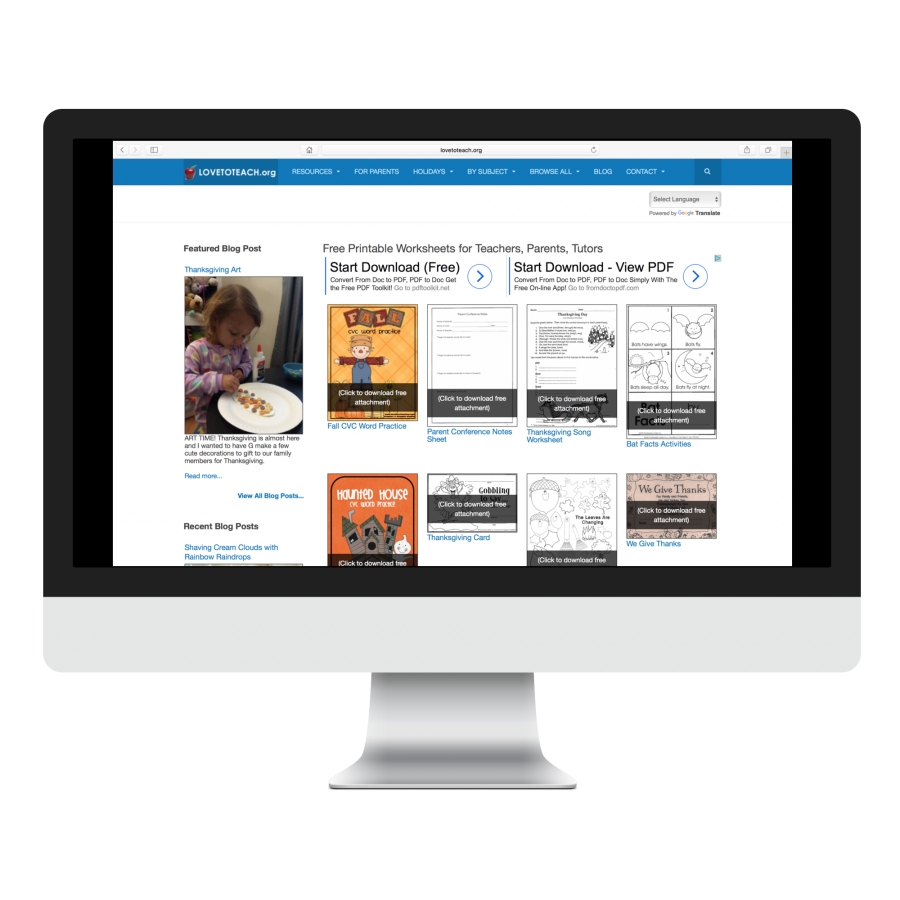 "I began my longstanding relationship with Covington Creations when I started my website in 2006. Nate is a great businessman; he's not happy until you're happy with your website. He is intuitive and explains the "behind the scenes" aspects of what your site needs or may need in the future. He is also a thoughtful and patient teacher who has taught me everything I know about maintaining and updating my site. Any request or concern I have, I just email him and it is promptly handled in a professional and thorough manner. Thanks to Nate's guidance and abilities, my website is now earning money through Google Adsense (paying for itself and then some)!"
3. We build web sites that build communities, too: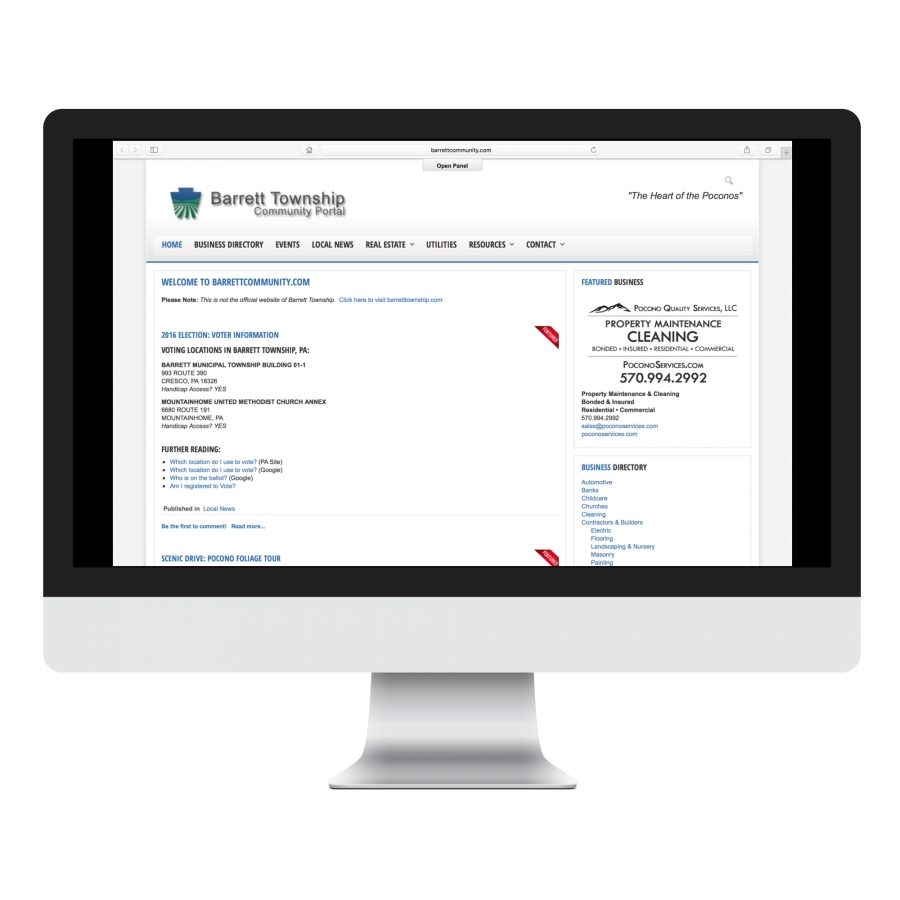 When my wife and I relocated to our current home in the Poconos in 2009, we had trouble finding things to do in our area, contractors who could work on our house, and more. Our solution was to build a community website. Businesses are listed in the directory for free, and real estate agents can post properties for sale at no cost. The site now receives over 700 visitors per month and has helped the community organize events, share information, and work together on social issues.
NOW AVAILABLE: PDF CONVERSION OF FORM SUBMISSIONS
Would it be easier if you received a PDF document of your site's contact form submissions? We can now convert contact form submissions (e.g. job applications, etc.) to a PDF instead of arriving in a regular email message.
Before: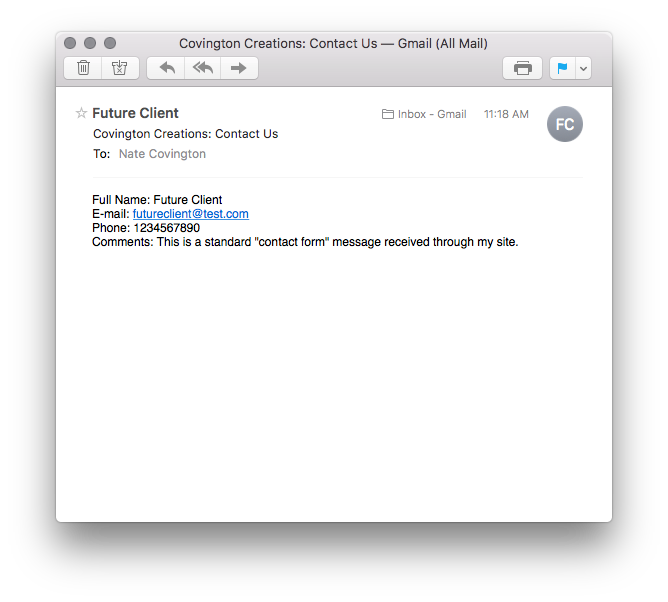 After: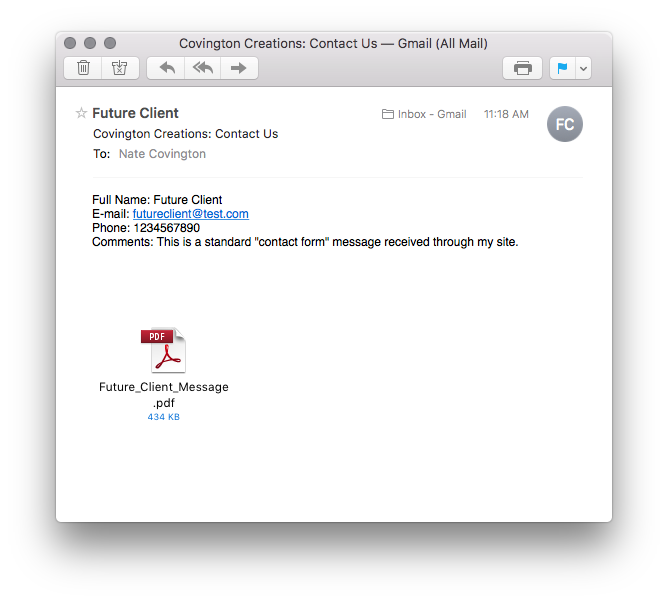 (Note the PDF attachment included in the "after" email)
Mobile Link Previews
Beyond the browser icon: Does your site show an icon when people add a shortcut to their smart phone? What does it look like when shared on Facebook? Twitter?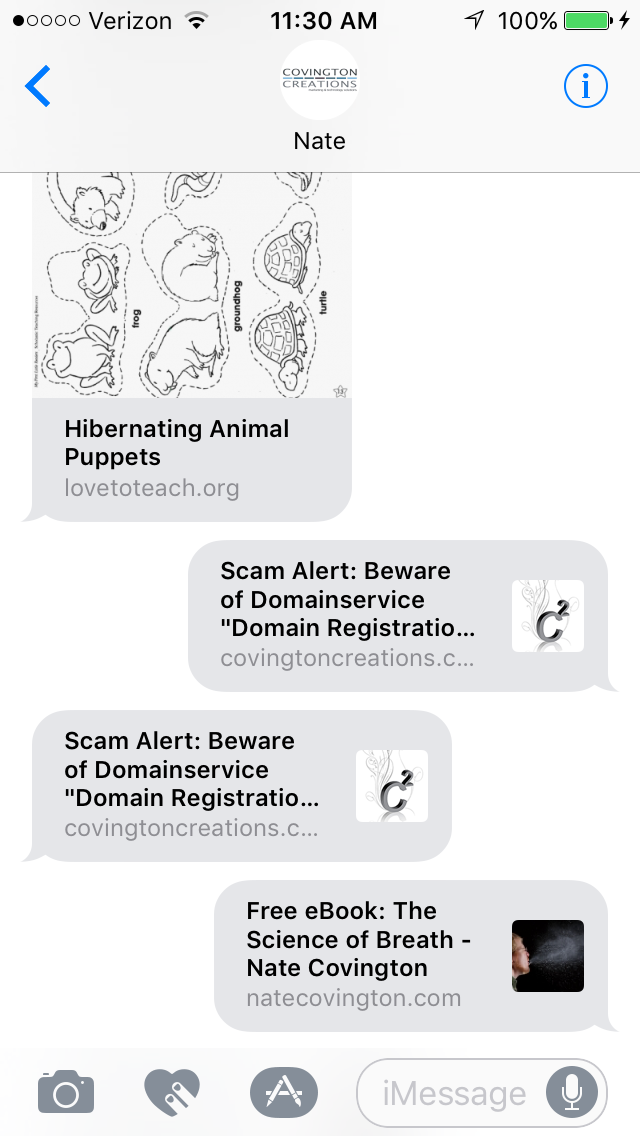 We noticed a recent software update for iPhones and iPads now shows a "link preview" when sending someone a website address. Please check your site and make sure you are happy with its link preview image and browser shortcut icon. If you'd like to adjust the appearance, email us and we can fix it!
PS. If you don't like this feature, you can disable it on your iOS device:
Settings -> Notifications -> iMessage -> Show Previews. Turn that setting off.
Free eBook:
The Science of Breath
You may have already read some of my blog posts on lower back pain and chiropractors. I've found that while a chiropractor can get you out of pain using spinal adjustments, yoga will strengthen your muscles and correct your posture (when done correctly). The first thing you learn about doing yoga is the importance of correct breathing and how it relates to your posture. I've done a bit more research and it turns out that breathing is much more powerful than many believe.
Click here to download The Science of Breath (PDF)
--
Covington Creations, LLC
www.covingtoncreations.com
This email address is being protected from spambots. You need JavaScript enabled to view it.
570-595-3956 phone
215-353-7786 mobile/text