Now that mobile devices are becoming more and more important, the social icons that we built into sites a few years ago will not be ideal. For one, they may include social sharing links to sites that are no longer relevant (MySpace anyone?). Older social sharing icons are typically not responsive, meaning they are easy to click on using a mouse, but are too small for a finger to click using a smart phone.
SHARETHIS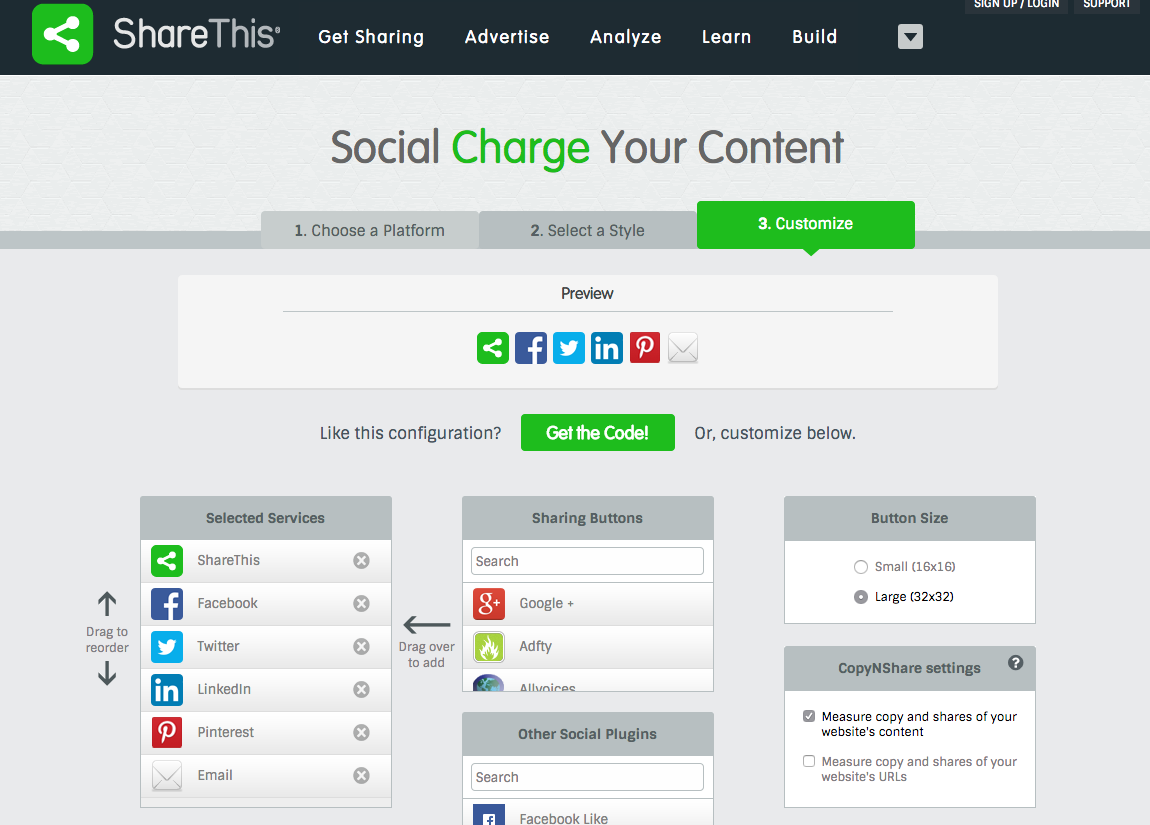 ShareThis is a free service. It seems that current versions of their buttons are responsive, so if you are already using ShareThis but the buttons are not responsive, contact us and we'll help in swapping out the code for a responsive variety.
ADDTHIS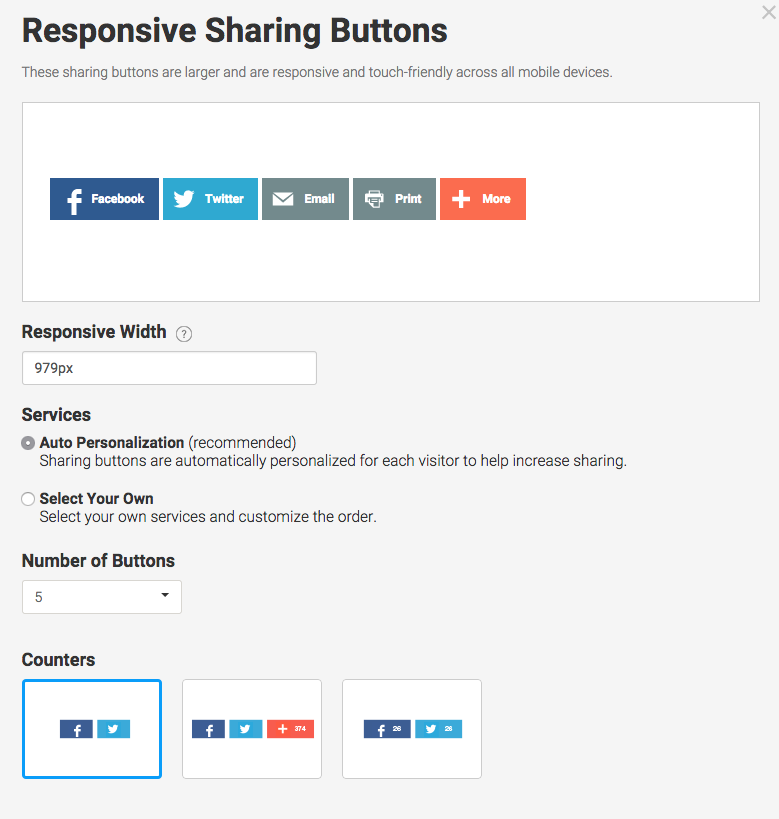 AddThis is also a free service, but in order to get their responsive buttons, you need a PRO account starting at $10/month.
SHAREAHOLIC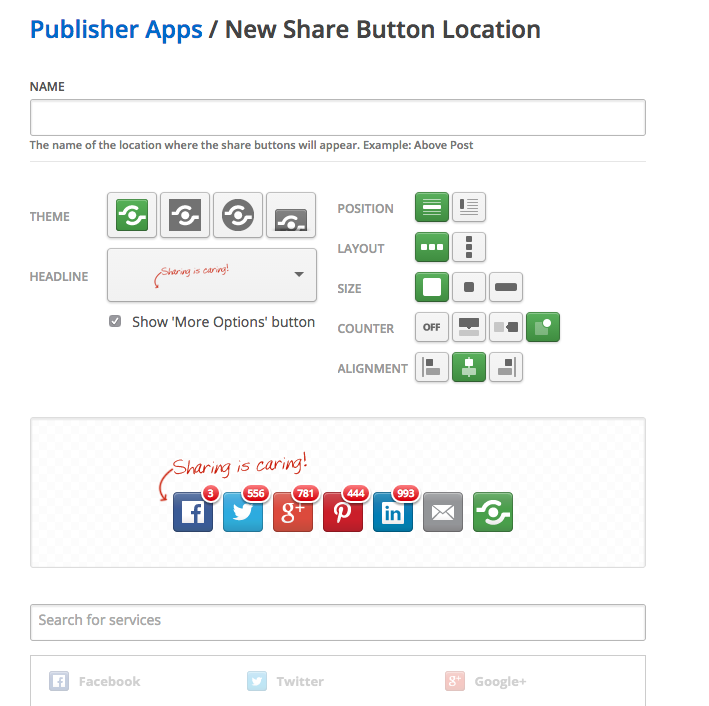 Like ShareThis and AddThis, Shareaholic is a free service. I have chosen the Shareaholic sharing buttons for this site for several reasons. For one, their free service includes responsive buttons, which is great. Shareaholic also has a cute "Sharing is caring!" headline above the buttons, which seems to subtly nudge visitors towards sharing your site's content. Of course, we could add this type of headline above the ShareThis or AddThis buttons, but let's not get carried away. Another nice thing about the Sharaholic service is they offer the ability to (optionally) display ads on your site after someone shares an article, which is a potential revenue stream for your site.
SUMMARY
I wouldn't get too carried away with deciding which social sharing button service is best. If you're already using one of these, there's likely not much reason to switch, if you're happy with how it works. Each service includes its own set of Analytics (reporting system) so that you can see which social platforms perform best for your site's content. You can also integrate ShareThis and AddThis with Google Analytics. It seems the Sharaholics service does not integrate its Analytics platform with Google, if that makes a difference.