Google has started suggesting searches on their home page, as well as their new browser,
Chrome
: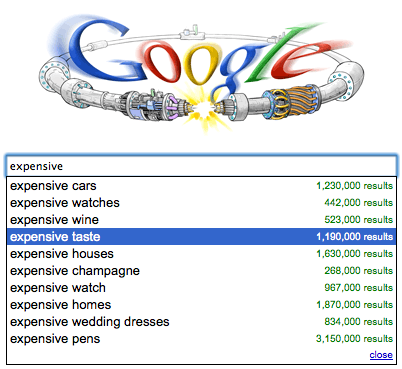 The Power of Suggestion:
Less spelling issues - If you can't spell a word, enter the first few letters and Google will probably spit out the word you're thinking of.
More Generic Searches - Now that the popular search phrases are going to bubble to the top, people will be less likely to actually think of their own searches.
More Money for Google - Since people aren't thinking of their own searches, businesses who advertise on Google are going to be forced to bid on the most popular keywords, paying inflated prices for clicks.  This is examined in detail in this blog post.
(I've been using this feature in Firefox for quote some time now...)