Displaying items by tag: Competition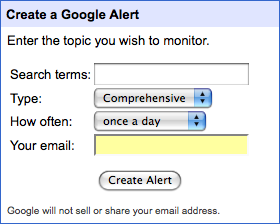 I've decided to do a bunch of articles on how to use Google to build your business. And this article is applicable for any business; it doesn't matter if you have a web site or not...
This first article will explain Google Alerts - how it works, how you can use it, and why you should have been doing it months ago.